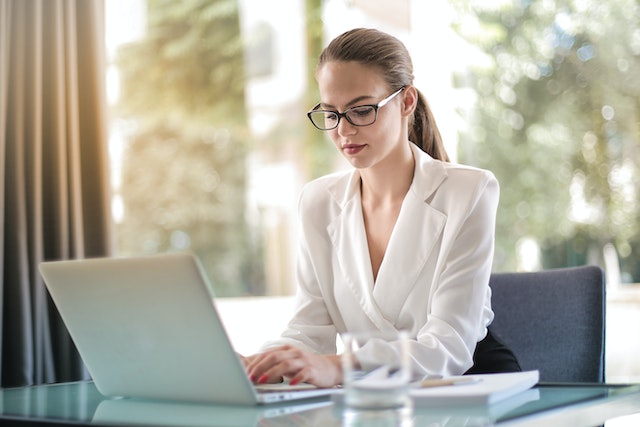 3 mins read
HOW TO ERECORD OR RECORD DOCUMENTS ELECTRONICALLY ONLINE
The best way to describe the eRecording process. Think of the internet as an electronic version of your current Courier, Attorney Service Runner, or the US Postal Service package. E-recording is your fast new cost-effective document delivery option. You scan your document(s) separately in Black & White with a recommended 300 to 1200 DPI, submit via a secure internet portal while placing your order which is then recorded submitted to the County and returned through the same method.
Here is how to get started
2. Click Place Order and place a new County Recording order.
3. Choose County Recording and Choose your County and branch if applicable.
4. Check the box even if you have a case number.
5. Click Add Party and Choose either Organization or Person and enter the entity name and save.
Choose Yes for " Is this your lead client?" and see the next image.
Choose Requester from the drop-down menu.
If you have an internal / office billing code or file number enter it, otherwise enter N/A
Click save and next.
6. In the Documents tab, click on the Existing Documents "Radio Button"
And Immediately Click on Cancel when the below window pops up.
Once you click Cancel, Start Typing out the Exact Name of your Document.
When done, click on the Attach File button to the right of the Document Field as displayed below,
Once document(s) is/are uploaded choose Countrywide Process is Authorized to Advance Fees.
7. Finally, Choose your Service Level and click Submit.
Frequently Asked Questions
When I place the order, is it directly to the Recorder?
When you place your order on our portal, we submit your document(s) to the County Recorder via a secure portal based on your order criteria.
What is the cost?
Currently, our Routine eRecording fee is $55.00 plus the Recorders fee & $10.00 portal fee.
For additional levels, fees and volume pricing call or text, 323.425.8097 Toll charges from your phone carrier may apply.
How do I pay the invoice? By using your preferred method, credit/debit card, or (ECH/ACH).
How long does it take? Past experience has shown, on average, 1 – 3 days. County turnaround varies.
Any setup or recurring fees? No, just a one-time fee for the particular eRecording order.
Do I have to use Countrywideprocess.com? No, but we are good at what we do.
Can I Record Multiple Documents with one order? Yes, if they are part of the same transaction, in the same county, and associated with the same property, otherwise, you will need to place a separate order. An additional document fee of $10.00 may apply. Also, keep in mind, multiple documents may be submitted per order but if one is rejected, the entire package is rejected.
Which CA Counties are currently accepting eRecordings.
California All Other States
Alameda County
Butte County
Calaveras County
Contra Costa County
El Dorado County
Fresno County
Kern County
Los Angeles County
Madera County
Marin County
Merced County
Modoc County
Mono County
Monterey County
Napa County
Nevada County
Orange County
Placer County
Riverside County
Sacramento County
San Bernardino County
San Diego County
San Joaquin County
San Luis Obispo County
San Mateo County
Santa Barbara County
Santa Clara County
Santa Cruz County
Shasta County
Solano County
Sonoma County
Tehama County
Tulare County
Ventura County
Yuba County
Ask us about our High Volume Filer Discount as low as $25.00 plus costs and advances.
Start Recording Now by Setting up your free account.
Have questions?
Contact us now at:
Email: info@countrywideprocess.com
Phone: 888.962.9696
Phone: 818. 980.SERV (7378)